Follow the steps to start with Taskcloset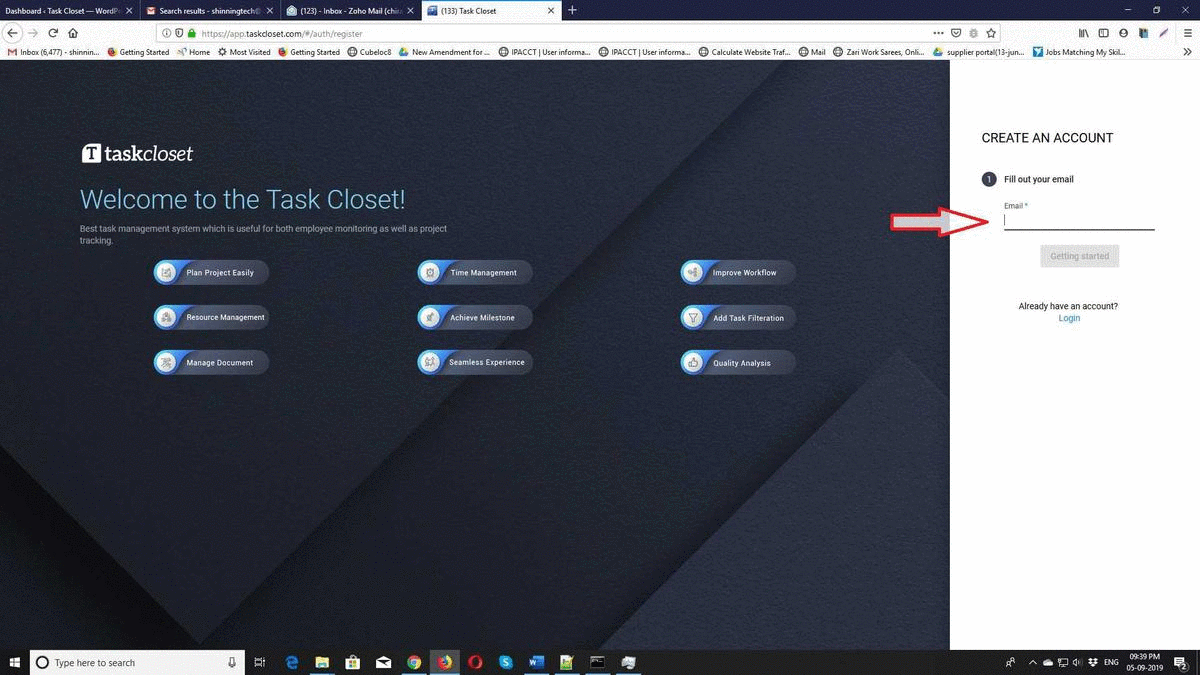 To-do Lists
Create to-do lists for all the work you need to do, assign tasks, and set due dates. Taskcloset will follow up on overdue tasks for you.
Register with Valid Email
Check Email Inbox as well as Spam to Verify your Account
After Verification, Login & Land to Dashboard
Go to Admin Menu, Click on top 'Add Peoples' Tab & Invite All Members by One go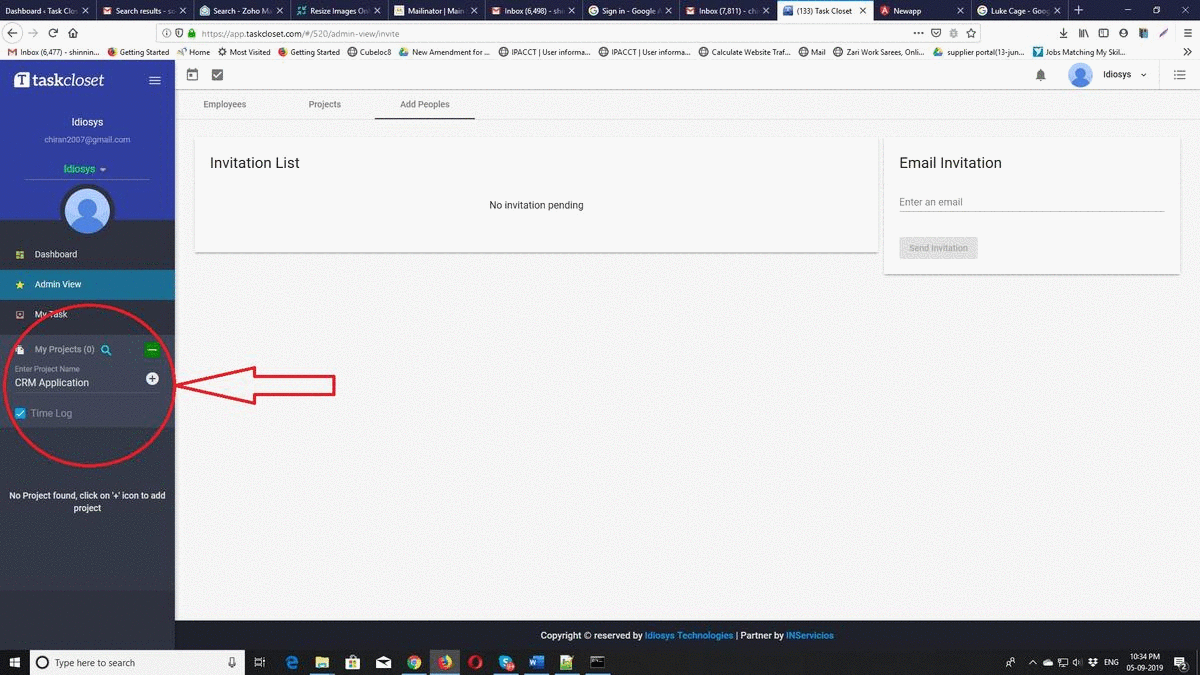 Create Project, Add Members, Task Groups & Tasks
In Left Menu, click '+' icon to create Project
Tick 'Time Log' Checkbox if you wish to track timing
Click on Project Name you wish to go inside
Add Task Group by defining multiple followers whom you wish to keep default followers for all tasks under it
Under Task Group Add Task by assign Member; default followers will be set from Taskgroup followers
Note: Existing company employee will be directly added; new members should accept invitation request received via email.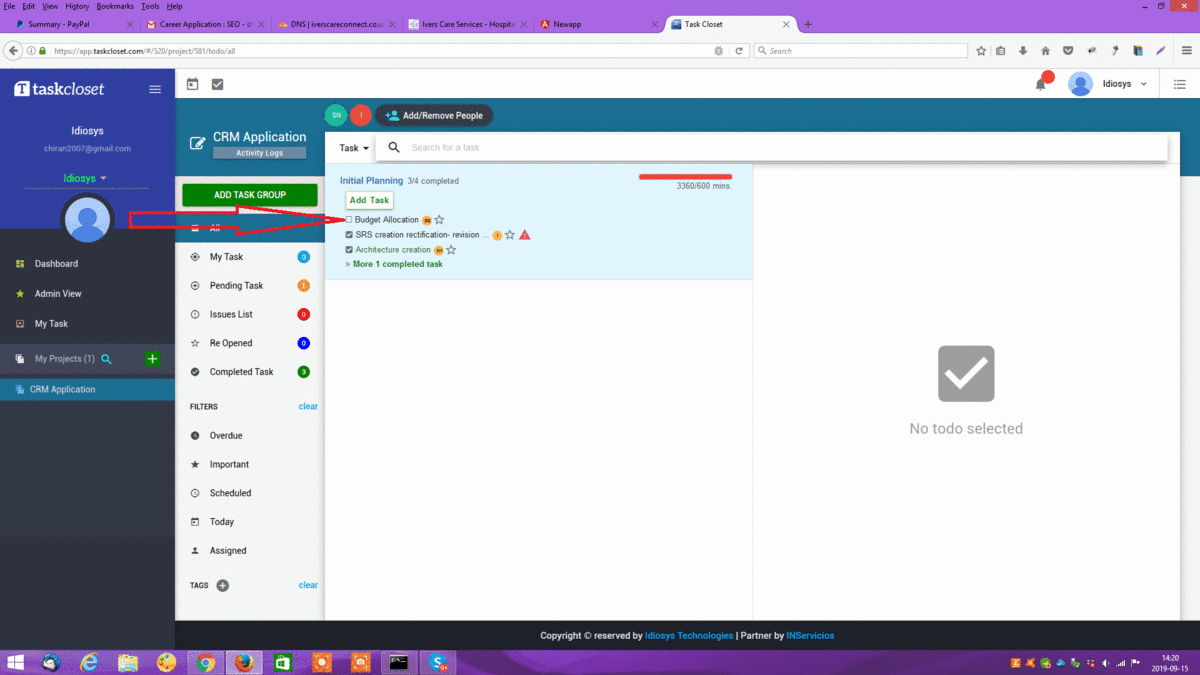 Task Completion Marking, Issue, Reopen Task Creation
We have brought unique concept of raising Issue or Reopen any completed task to monitor quality of work & modification of work process. Example: Suppose your team member has marked one task as completed and client found issue; He will simple raise issue. If client wants to improvise previous work, he/ she could Reopen tasks; it will help to track steps of improvement.
Click on the left checkbox to mark any task as completed.
If Time log is active for project, it will be mandatory to log time at the time of completion marking.
Time will be recorded on behalf of assigned member without condidering who marks as completed.
If you click over any completed task, You could see both 'Reopen' and 'Raise Issue' options.
Task generated by Raising issue will have one Red alert icon to check the previous task on which this issue has been raised.
Simlarly for reopened tasks, you could see a folder icon.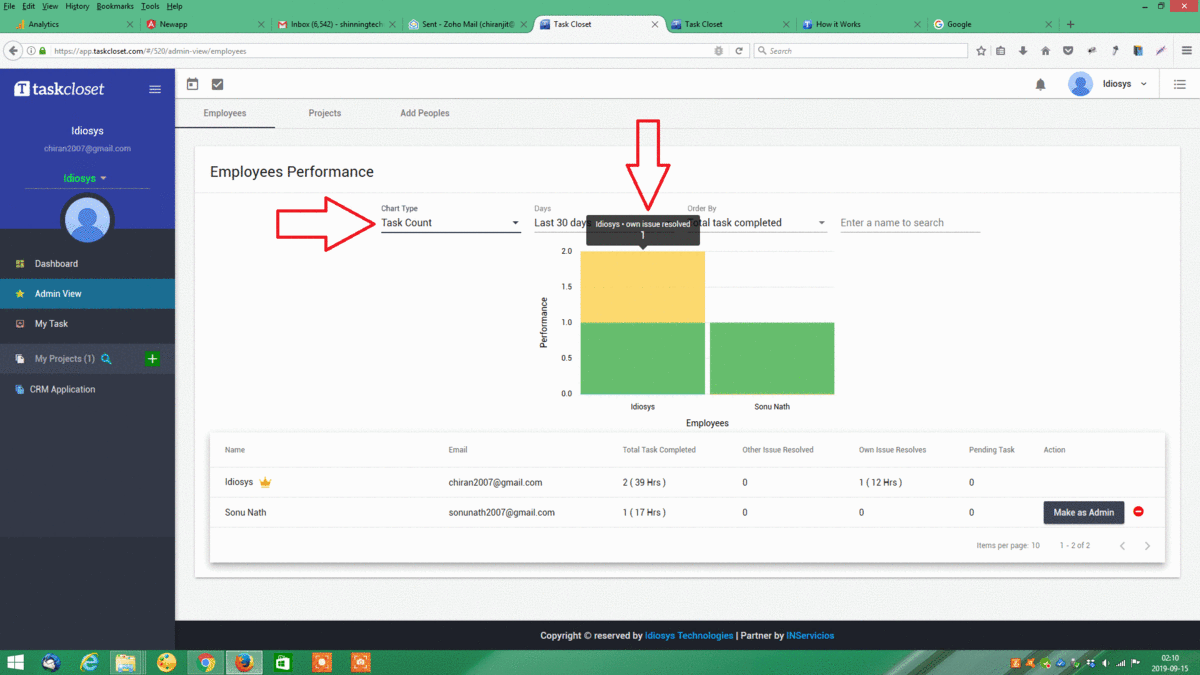 Familiar with Admin view
Statistical graph will help you to identify employee performance, project progress, mistakes amount in work . Create your project report easily with using this project management tool.
Click on Admin View Menu & Go to Employee Tab
Mark As Admin whom you wish to give Admin Previledge to Create Projects & Manage Everything
Remove anyone from your company. Admin cannot remove owner.
Check statistics based on different parameter
Normal Green color => Will be indicator of New task
Yellow color => Will be indicator of mistake of own work
Deep Green => Will be indicator of solving issue generated from other tasks